Sa. 20.09.08

@ PARKSIDE, Südstrasse 54, Aachen | Beginn: 23:00 h
Techno//House_Main_Floor ::
special guest ::
ARTHUR OSKAN – Live!!!
[ Cratesavers Muzik / Matrix Records / Beretta Music, Toronto CANADA ]
CLAUS BACHOR
[PSYCHO THRILL / Authentic Music Recordings / Psycho Thrill Rec. / SpyInTheHouse.de, Köln]
THORSTEN HOFFMANN
[Psycho Thrill / Headphunk / Third Wave _ Hochschulradio AC, Aachen ]
Electronica-Lounge ::
WARUM_FRANK
[Earsual / Authentic Music / The Danger Freaks P&P, Berlin/Köln]
CHRIS BAUMANN
[Psycho Thrill / Authentic Music, Köln ]
FABIAN BRONNERT
[Psycho Thrill / Degutechnique, Köln ]
supported by ::
www.hochschulradio-aachen.de
more info & news ::
www.myspace.com/ptsavetherobots
Notes _ 09.08 ::
Mit Vollgas in den Herbst! Zum Start der Herbstsaison der hiesigen Club- und Partylandschaft präsentiert SAVE THE ROBOTS einen Techno Global Player aus Übersee. Es konnte mit ARTHUR OSKAN aus Toronto, Canada eine DER kanadischen Techno-Persönlichkeiten für ein Gastspiel im Parkside gewonnen werden. Mit einer Produzentenlaufbahn von mehr als 15 Jahren ist OSKAN mit der wichtigsten Exporte Kanadas auf dem Sektor der elektronischen Musik. Weltbekannte Labels wie Cratesavers Muzik und Beretta Music aus Detroit, oder auch Matrix und Third Ear zählen zu seinen Adressen, auf denen er sowohl unter seinem eigenen Namen releast, als auch unter dem Moniker MYERS BRIGGS eher minimale Tracks.
Bei seinen mitreißenden Live-Sets kombiniert er deepe Techno-Soul-Varianten mit klaren Roots in Detroit mit hartem, treibendem Techno – dies garantiert hohe musikalische Qualität, energetischen Future Funk und stets Abwechslung und Überraschungsmomente. Da ist es selbstverständlich, dass OSKAN auf allen bekannten Floors der Welt schon gespielt hat – um so schöner, dass der Ruf von SAVE THE ROBOTS auch über den Atlantik gedrungen ist und Auftritte von Künstlern ermöglicht, die sonst sicherlich nie nach Aachen kommen würden.
Des weiteren sind natürlich auch die beiden ROBOTS-Macher und Psycho Thrill Residents CLAUS BACHOR und THORSTEN HOFFMANN in gewohnter Manier am Start, die den Gast musikalisch umrahmen werden – Tanzspaß garantiert!
Natürlich ist auch der Rest der Psycho Thrill-Familie WARUM FRANK, CHRISTIAN BAUMANN und FABIAN BRONNERT wieder mit dabei, der mit loungigen Elektroniksounds und den allseits beliebten und bewährten STR_Visuals die DownBeat/Elektronika-Lounge fest im Griff halten wird.
www.parkside-aachen.de
www.psychothrill.de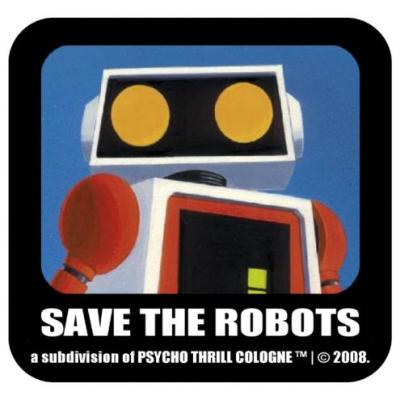 ambrosius holtz - 16. Sep, 13:27